large pinchy plate : owl in colorful leaves with berries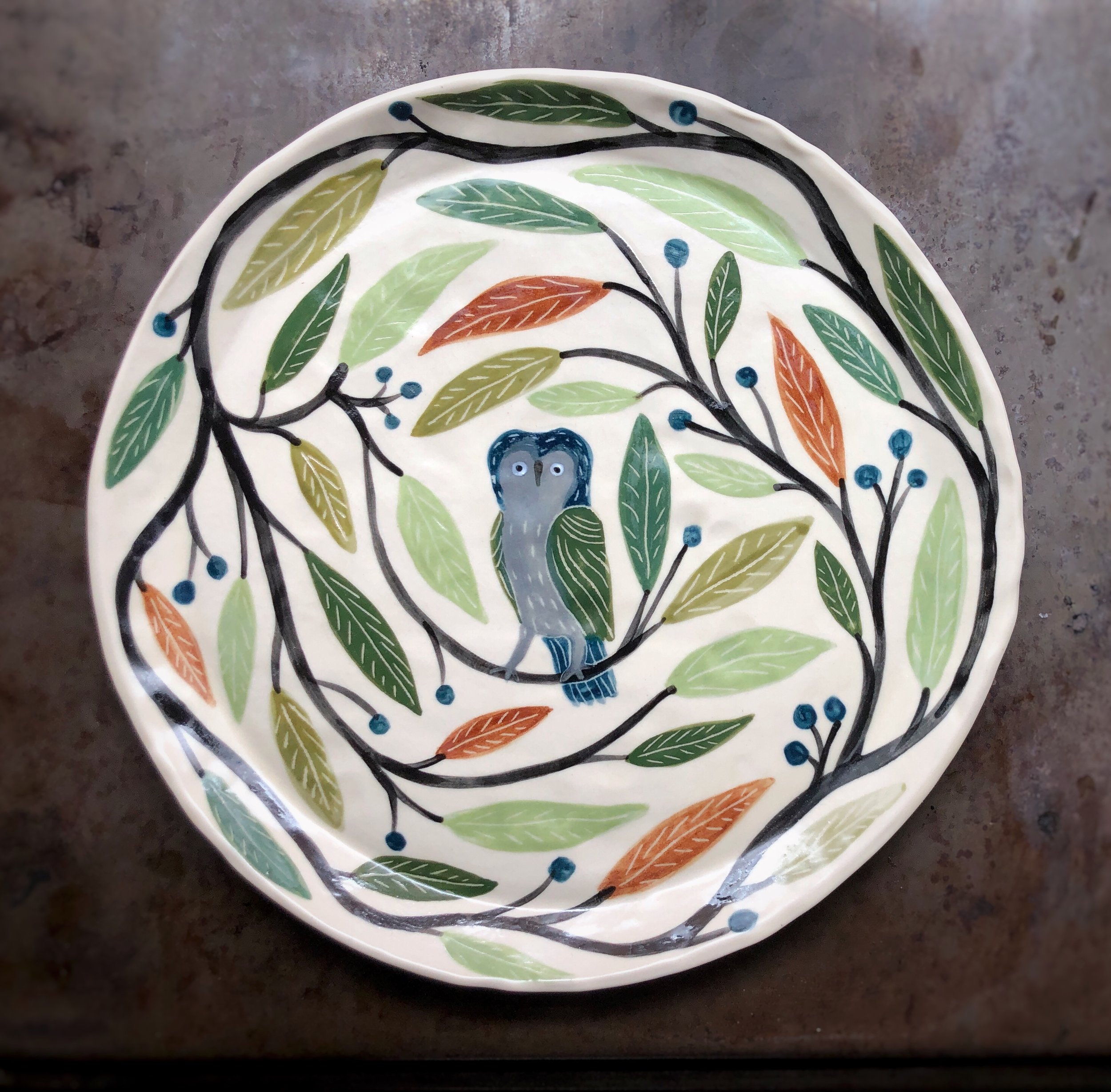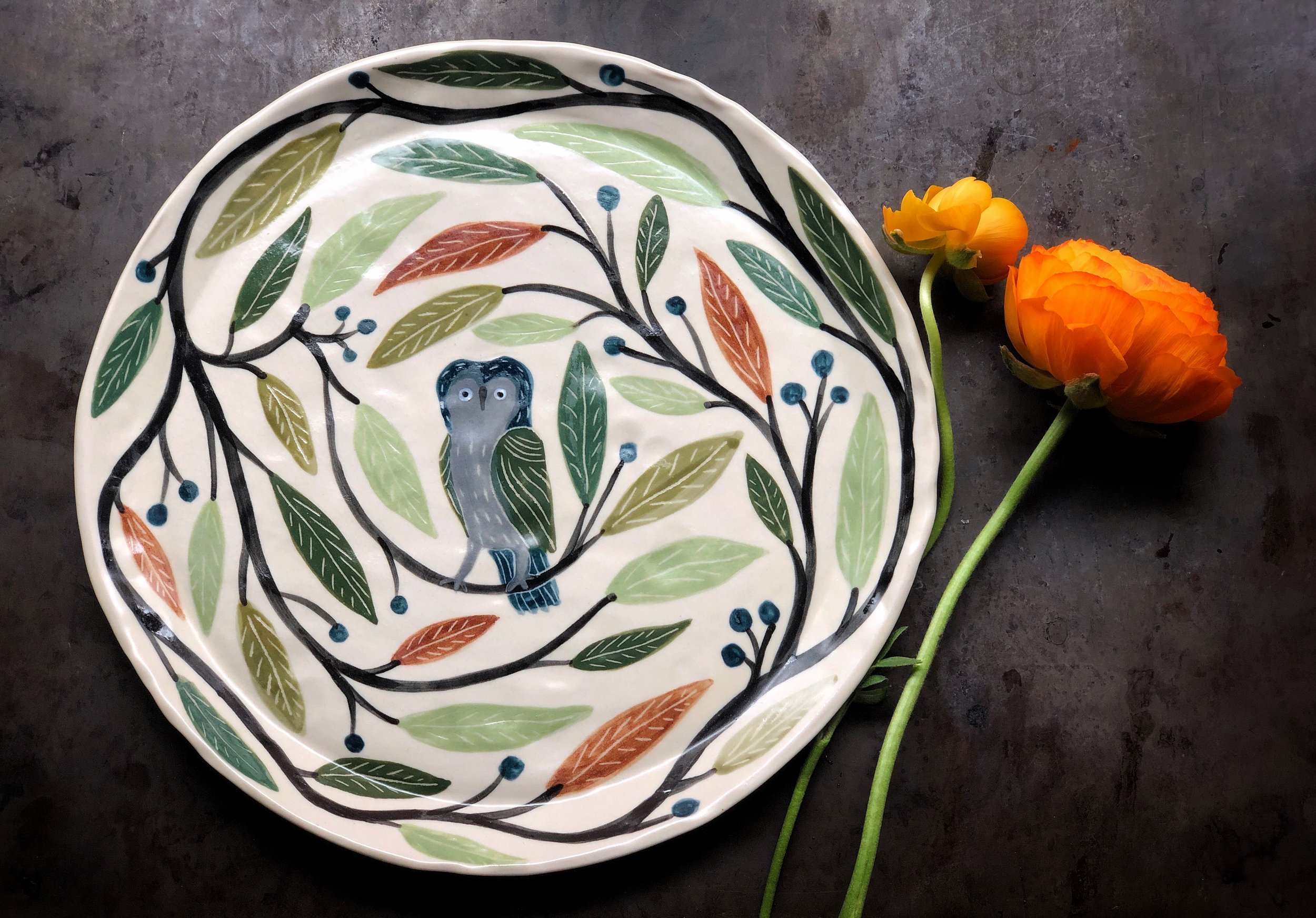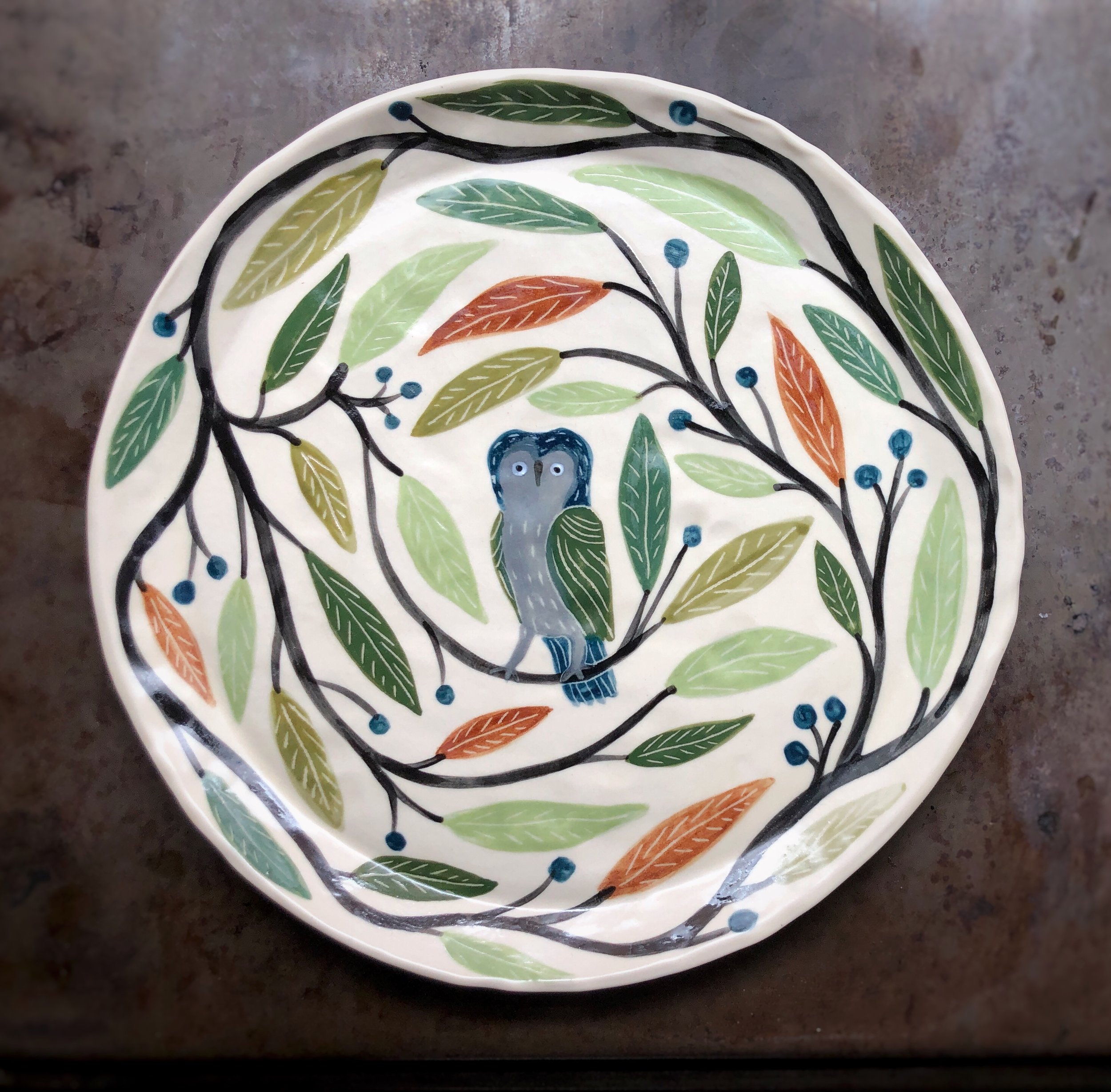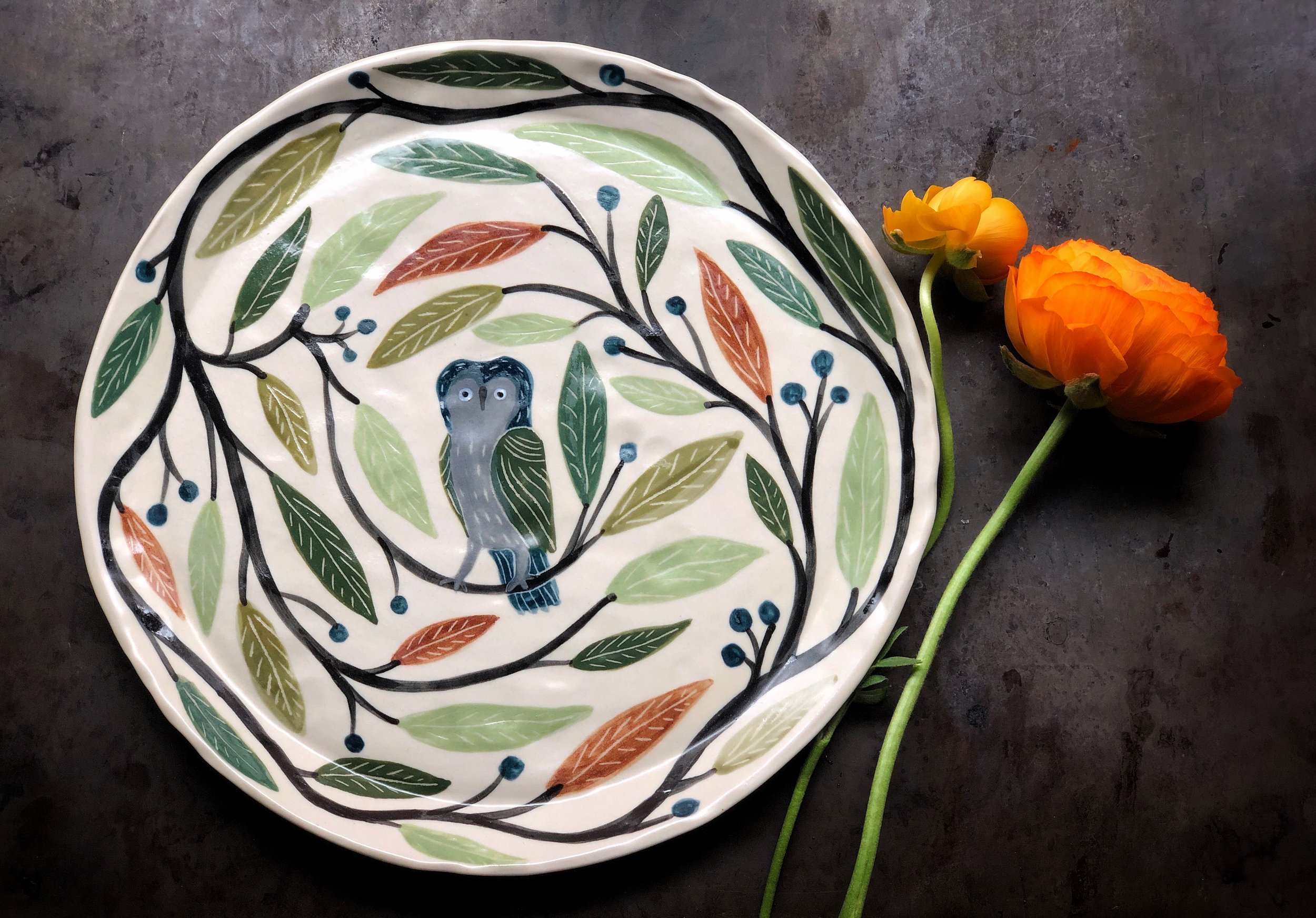 sold out
large pinchy plate : owl in colorful leaves with berries
Painted with underglazes, then coated with a clear satin glaze.
Approximately 10-11 inches, a good dinner or serving size.
I make these dishes by rolling and cutting slabs of porcelain, then pressing them on clay molds I make. After they dry a bit, I pinch them to add more detail and texture. I trim the edges with a wood-working tool and sponge them smooth. I paint them with underglazes when they are bone-dry, then fire them, give them a coat of glaze and then one last trip through the kiln.
They are safe for food, and it is fine to put in the dishwasher. T