large wheel thrown bowl - vines with rose colored birds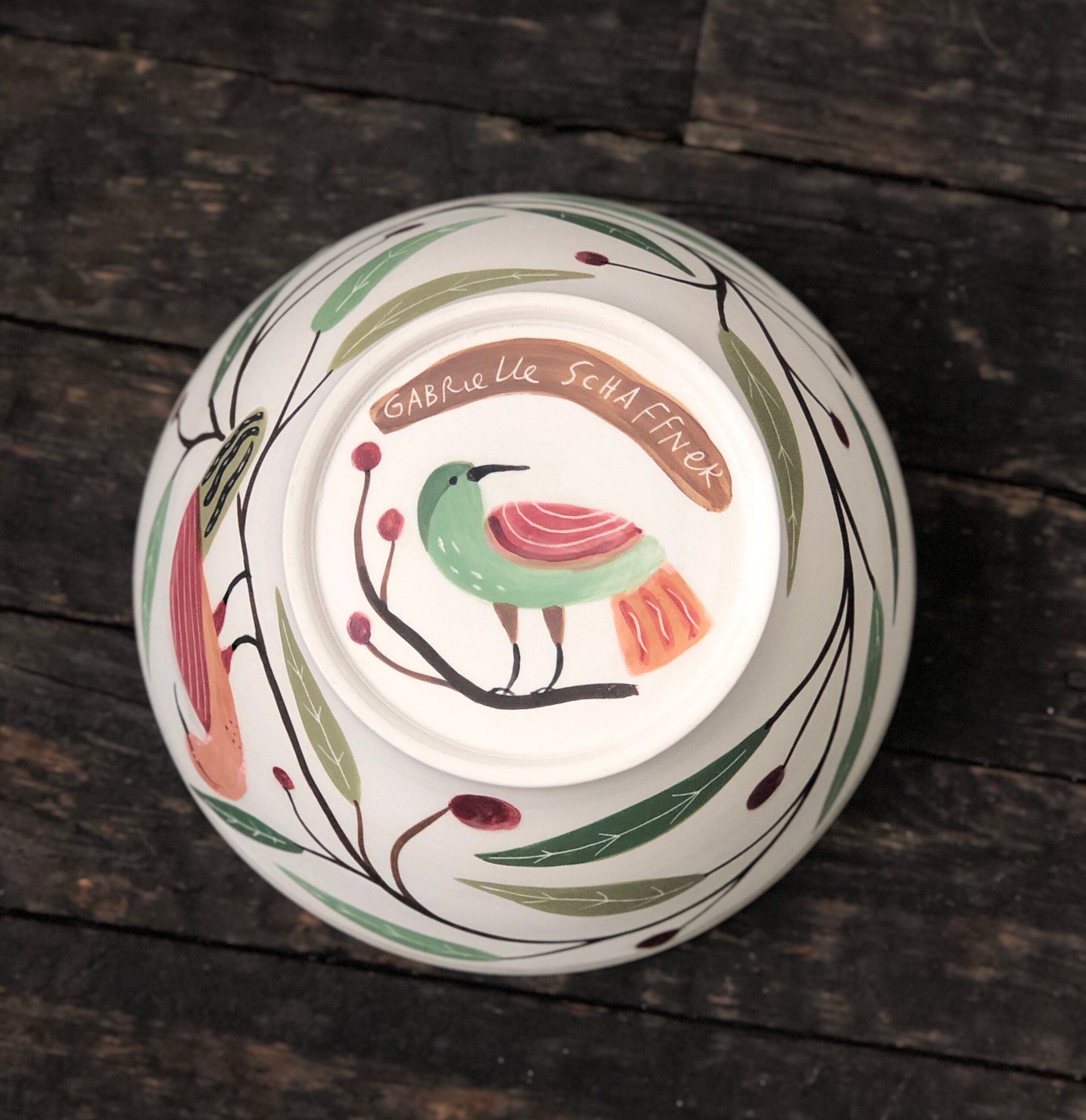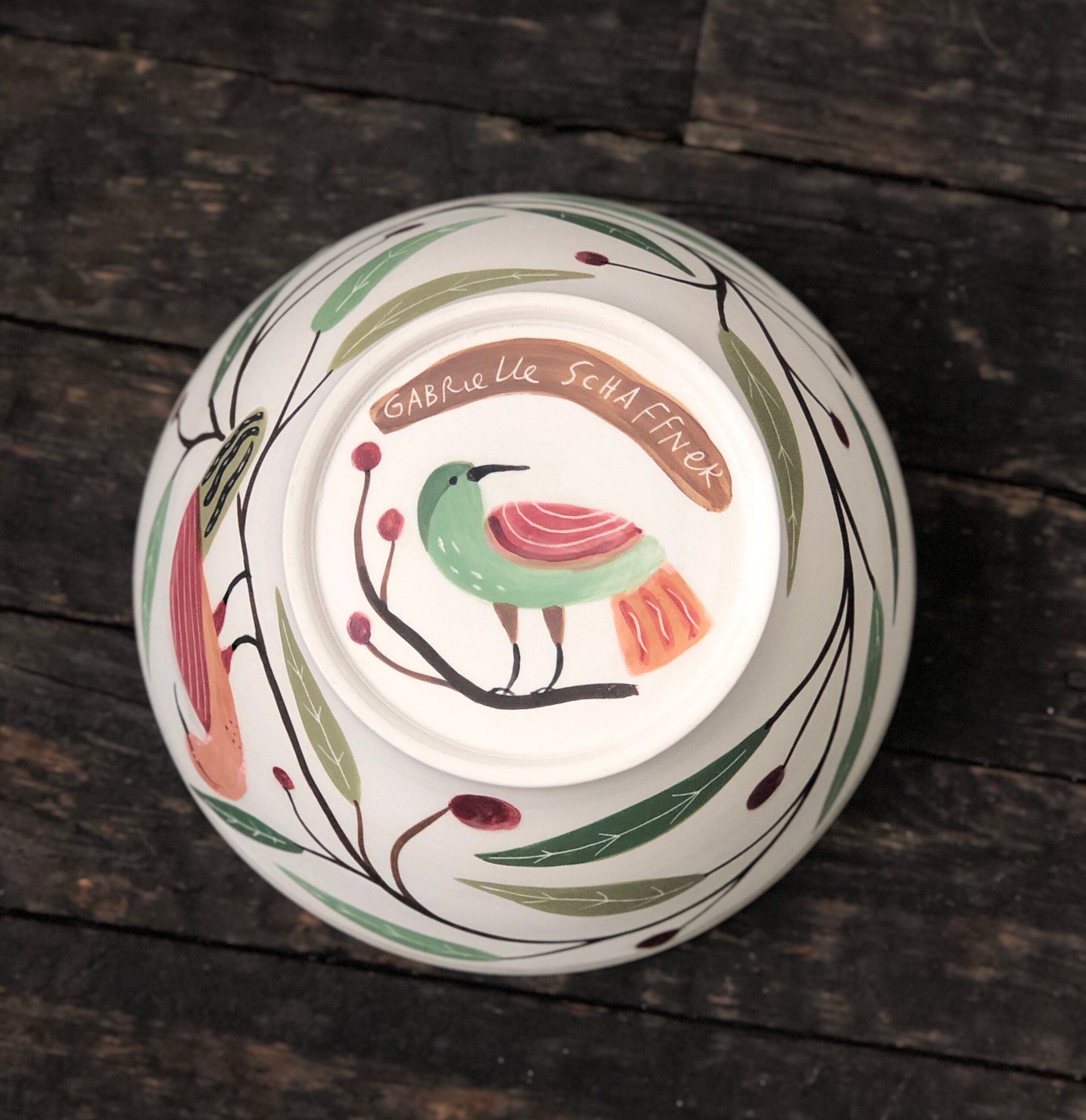 large wheel thrown bowl - vines with rose colored birds
This large wheel thrown bowl is painted inside and out with a pattern of vines and birds. Porcelain with underglaze and sgraffito; the inside is glazed with a clear satin glaze, the outside is unglazed, polished porcelain.
Toss a big salad, fill it with fruit, enjoy a glamorous bowl of popcorn--and when it's off duty, enjoy it on your countertop.
aprox 9.5 x 5 "
approximately 12" inch diameter x 4" deep.